Written DMV Tests | Practice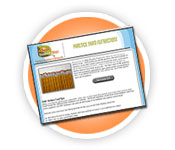 Looking to pass your learners permit exam at your local California DMV the first time around? Then our practice multiple choice quizzes are the perfect medicine to ensure that you don't get an ill grade come test day. Not only does our internet driver ed program prep you by imparting all of the knowledge found in your California Driving Handbook, our course also comes paired with our one of a kind DMV practice quiz simulator that delivers students access to unlimited DMV practice quizzes.

Why Practice Permit Tests Are Beneficial
No two practice tests contain the exact same set of ample test questions!


Our sample practice test section also has information on helpful tips to keep in mind on test day


Takes the nerves out of test taking at the DMV


See similar test questions to exam questions that will appear o your actual DMV test
Reading the DMV Driver Handbook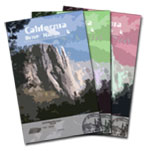 Driver handbooks also contain complete picture guides for all road signs (which are part of the written permit test).


When the CA DMV handbook is used in conjunction with a quality online course and practice tests, you are best equipped to succeed on your exam.


The DMV strongly suggests knowing the driver handbook very well before attempting to take your written test.


Your CA Driver Handbook has detailed explanations to permit test question answers .